Is a road bike right for you?
While the first thing that comes to mind might be an image of the Tour de France, road bikes can also be great for a less intense riding experience. Schwinn Road Bikes are bikes that are used on paved trails and roads; hence the name. They are lightweight and great for riding longer distances, commuting, and for physical fitness.
Shop Schwinn road bikes now
The lifestyle of a road cyclist
A Schwinn Road Bike is ideal for the cyclist who is looking to ride their bicycle at a fast pace, on paved paths or the open road, for lengthy distances, and long periods of time.
See our road bikes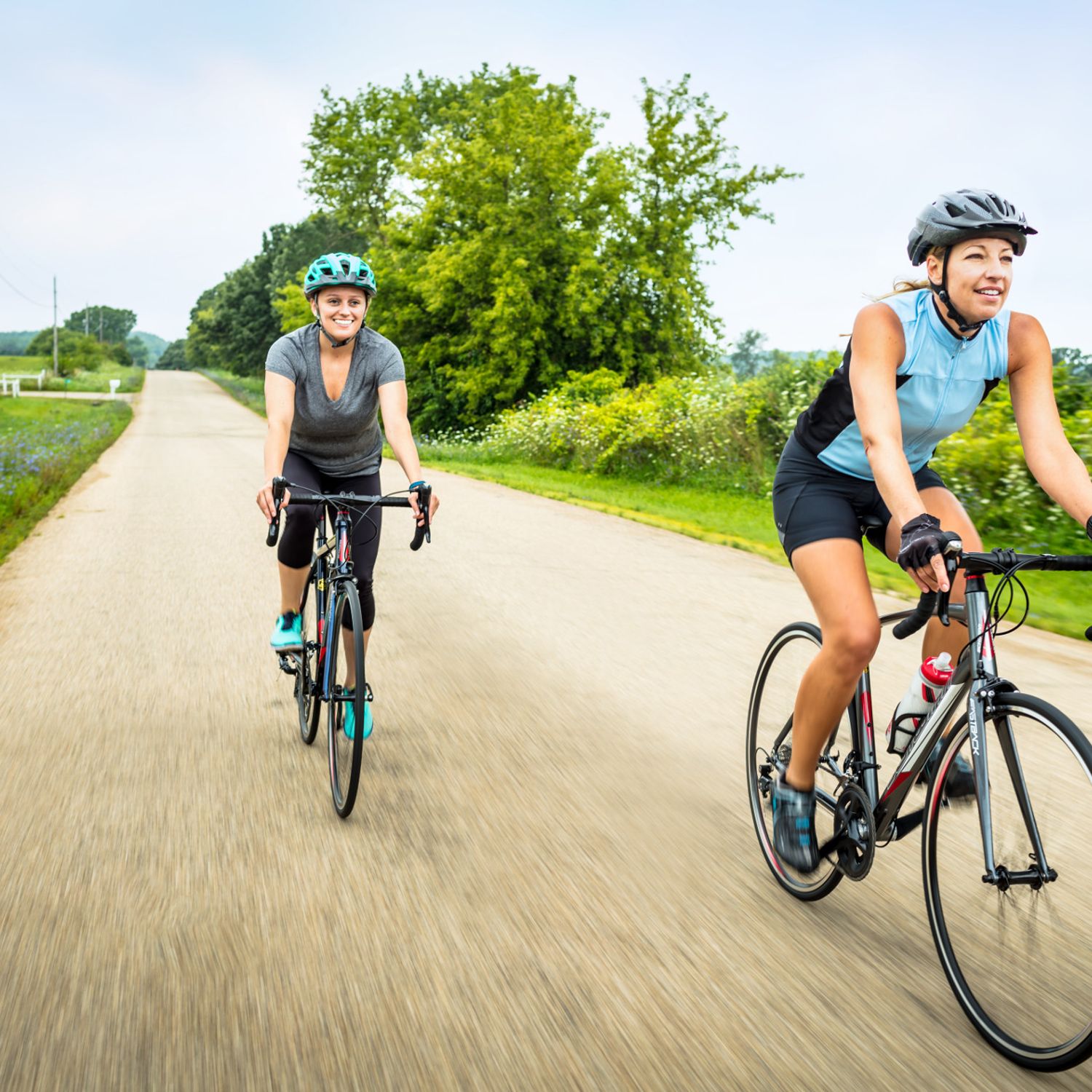 Road bikes come with one of two distinct handlebar styles; drop-bar and flat-bar. Drop-bars are much more common. Road bikes are generally made up of two types of materials: aluminum and carbon.
There are several types of pedals that you can use while on a road bike including platform pedals, caged pedals, and clipless pedals. Road bikes tend to have skinny, narrow tires.
In the past, road bikes were almost uniformly designed to have just one form of brake, rim brakes; but disc brakes are becoming more popular in this category.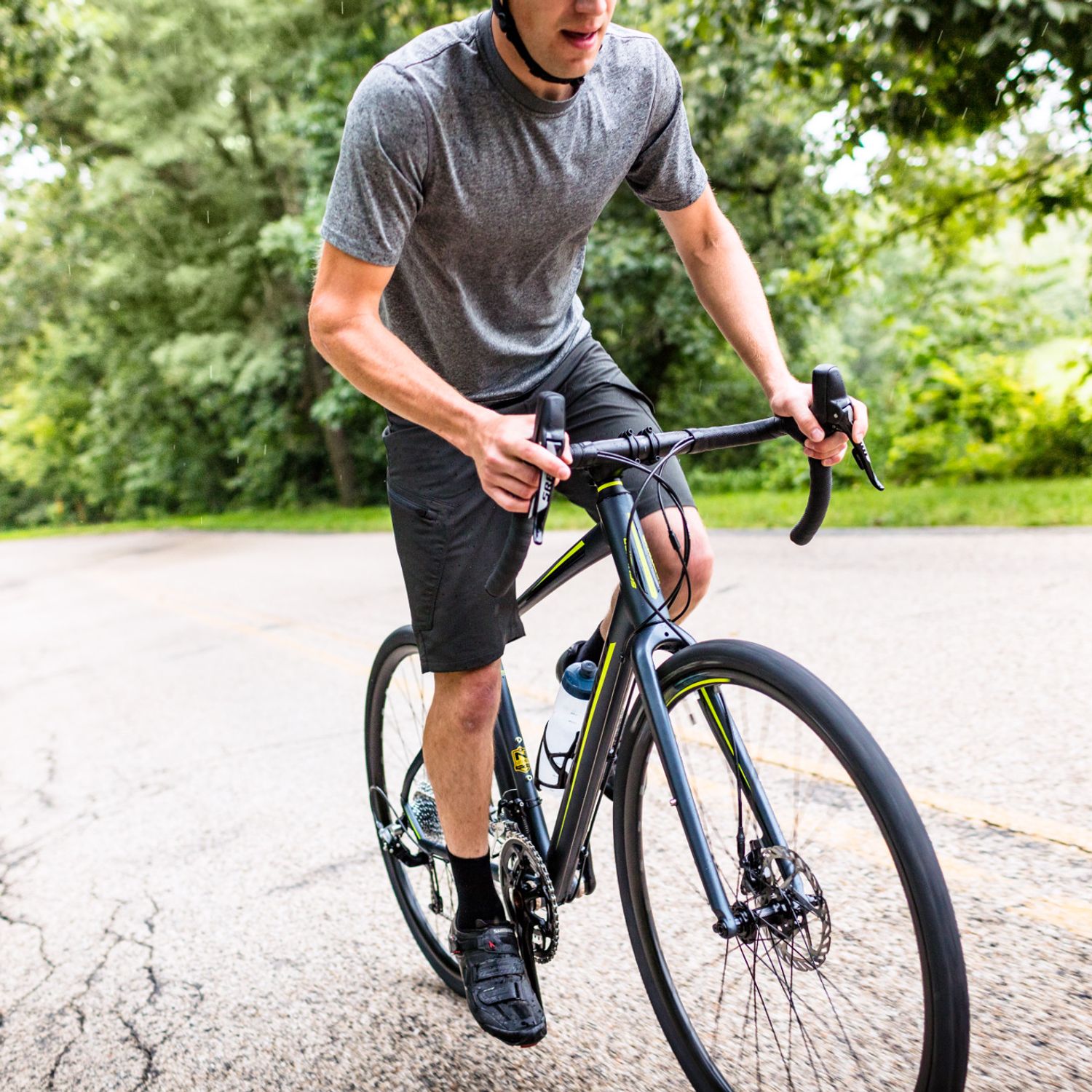 What's the road bike riding position?
Road bikes tend to have more of an aggressive body position compared to the other categories of bicycles. A road bike will be most comfortable and enjoyable if you get a bike with a frame that is the right size fit for you.
Fit and a proper, relaxed, body position on a road bike is key for a comfortable, pain-free ride. If you are unsure how to fit your road bikes to your body's needs, a bike shop can help properly fit you.
Find your Schwinn bike fit
Where can you ride your Schwinn road bike?
Schwinn Road bicycles are ideal for paved surfaces and do not handle rough terrain very well. When you are riding your road bike on pavement, whether you are on the road or paved paths, always remember to obey the rules for those designated locations.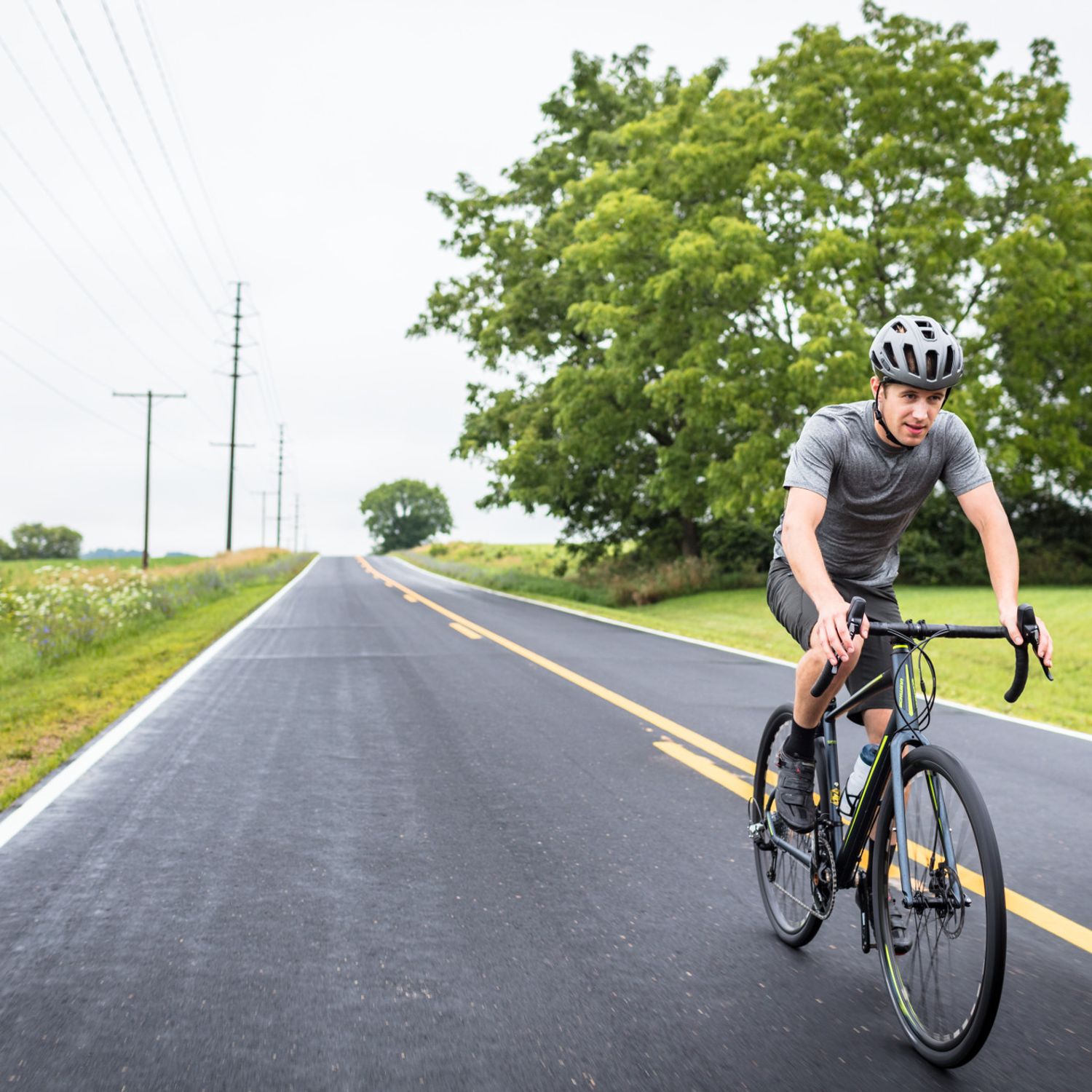 Get your perfect road bike fit
Road bikes are a great way to increase your fitness and stay active, but it is important to make sure that your bike fits you properly for an even more enjoyable ride.
Find your Schwinn bike fit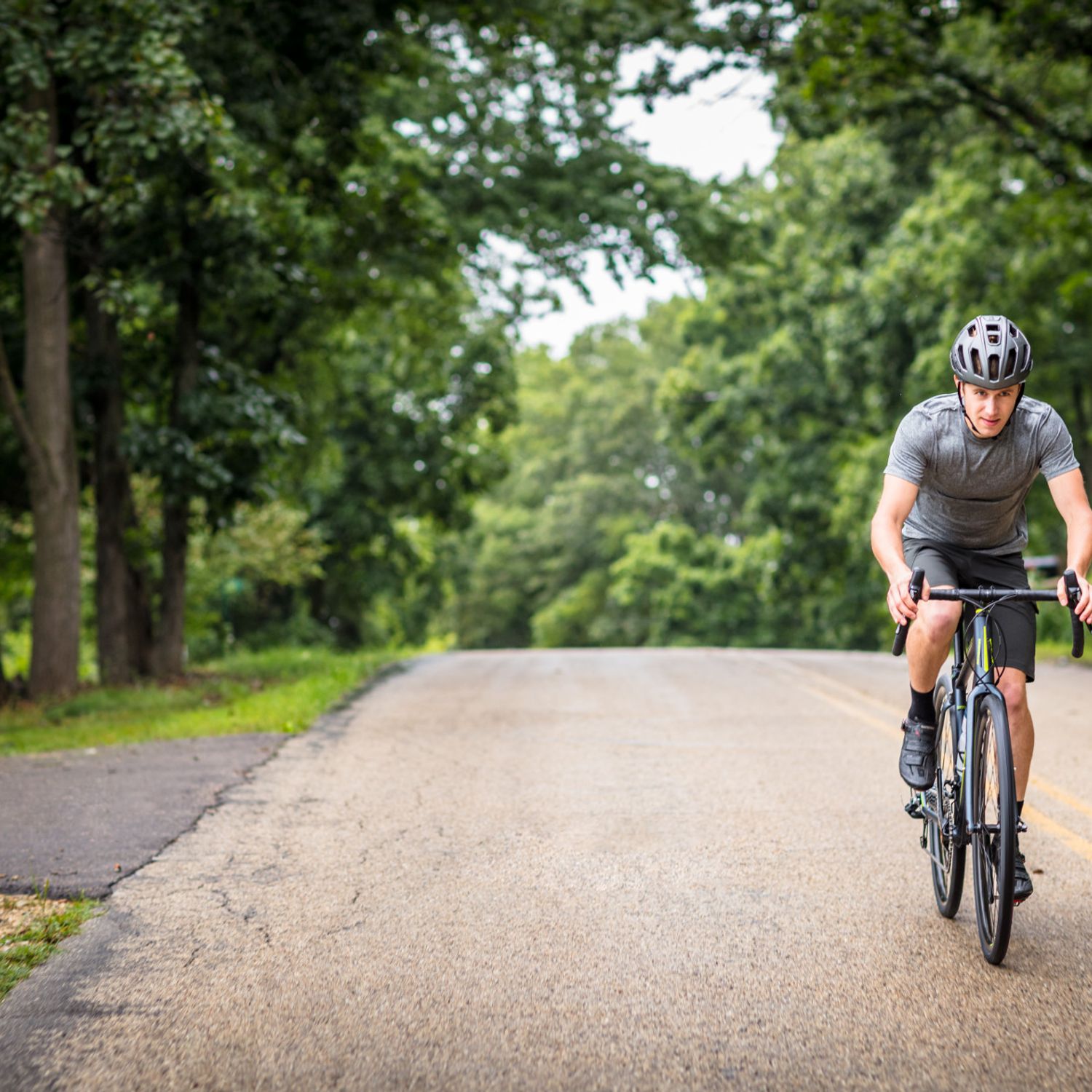 We have the accessories for your road bike
Find the latest Schwinn Road bike accessories to take your ride to the next level.
Shop bike accessories
"The Fastback 3 (for both men and women) isn't made to race in the Tour de France, but instead sticks to what Schwinn does best by becoming an intro for people who want to try out the feel of a road bike."
- Jakob Schiller, Element.ly Blog
Still looking for your perfect ride?