Is a cruiser bike right for you?
If comfort is what you seek in a bicycle, look no further! A cruiser bicycle is defined by its comfortable, casual riding style. Whether you plan on biking on the boardwalk, along the ocean, or just around your neighborhood, a Schwinn Cruiser Bike keeps you upright with a large comfortable seat, wide balloon tires, and swept back handlebars for the ultimate in relaxed riding.
Shop Schwinn cruiser bikes now
The lifestyle of a cruiser bike rider
A Schwinn Cruiser is a great choice for the casual and stylish cyclist who is looking for a stable ride. This cyclist is not concerned about how fast they get from point A to B) and will primarily be biking on flat terrain.
See our cruiser bikes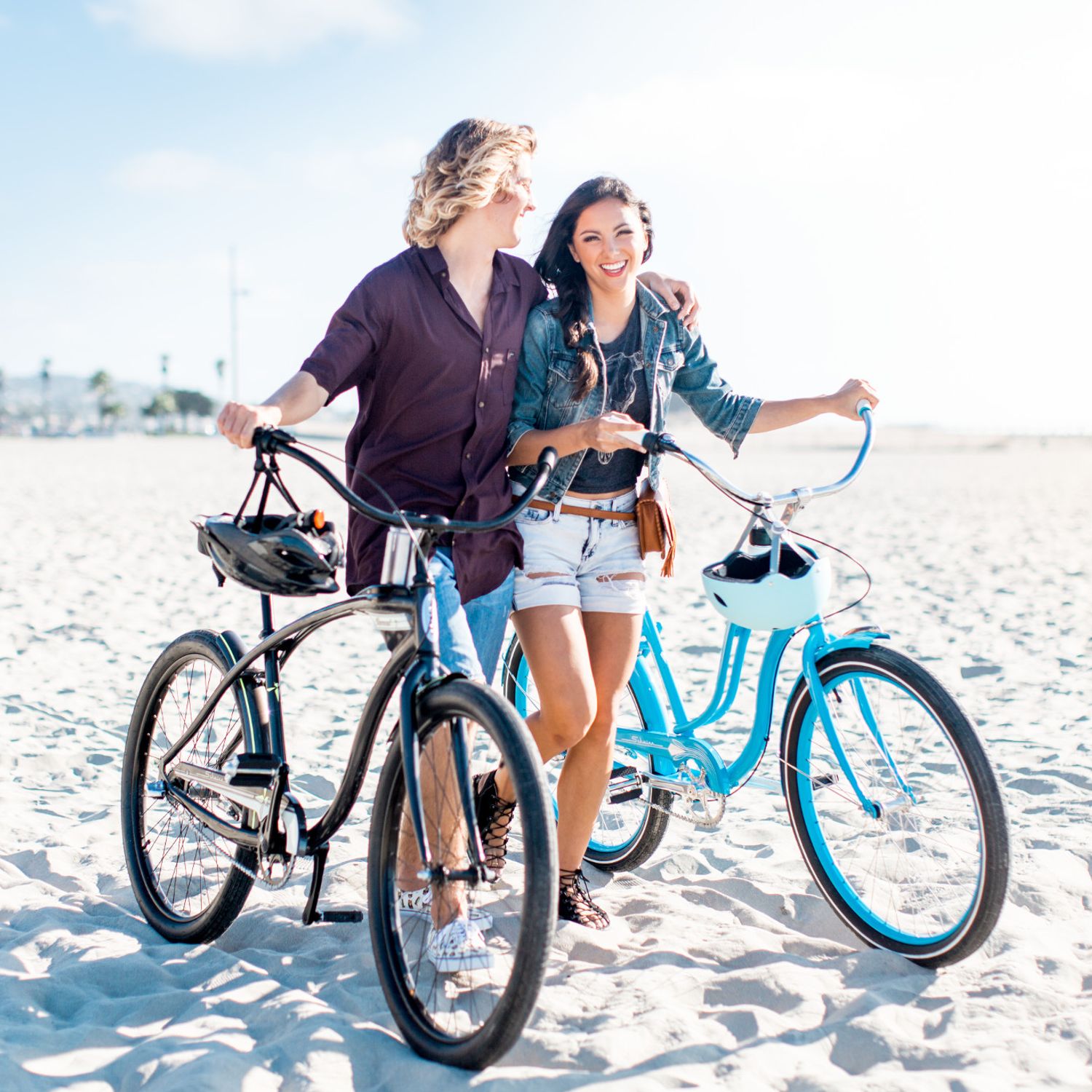 What makes a cruiser bike?
Perhaps one of the most iconic parts of a cruiser bike is the swept back handlebars which provide the rider a comfortable grip while seated upright.
The tires on a cruiser bicycle are also iconic and tend to be oversized or "balloon" tires which help cruiser riders feel even more comfortable and in control of their ride.
Cruisers are known for their coaster brakes and single gearing, but more and more cruisers are offering hand brake and speeded options to allow the cruiser rider to go to more places than ever before!
What's the cruiser bike riding position?
Cruiser bikes are best known for their comfort riding position. With swept back handlebars and a relaxed geometry riding position, a cruiser rider is sitting upright and looking forward over their handlebars for a more recreational ride.
Find your Schwinn bike fit
Where can you ride your Schwinn cruiser bike?
Schwinn cruiser bikes are an iconic choice for riding along the coast on boardwalks or flat, paved terrain. While not meant to be ridden for long distances or fitness rides, more cruisers have started offering gearing and hand brakes which allow the rider to tackle a greater variation of elevation.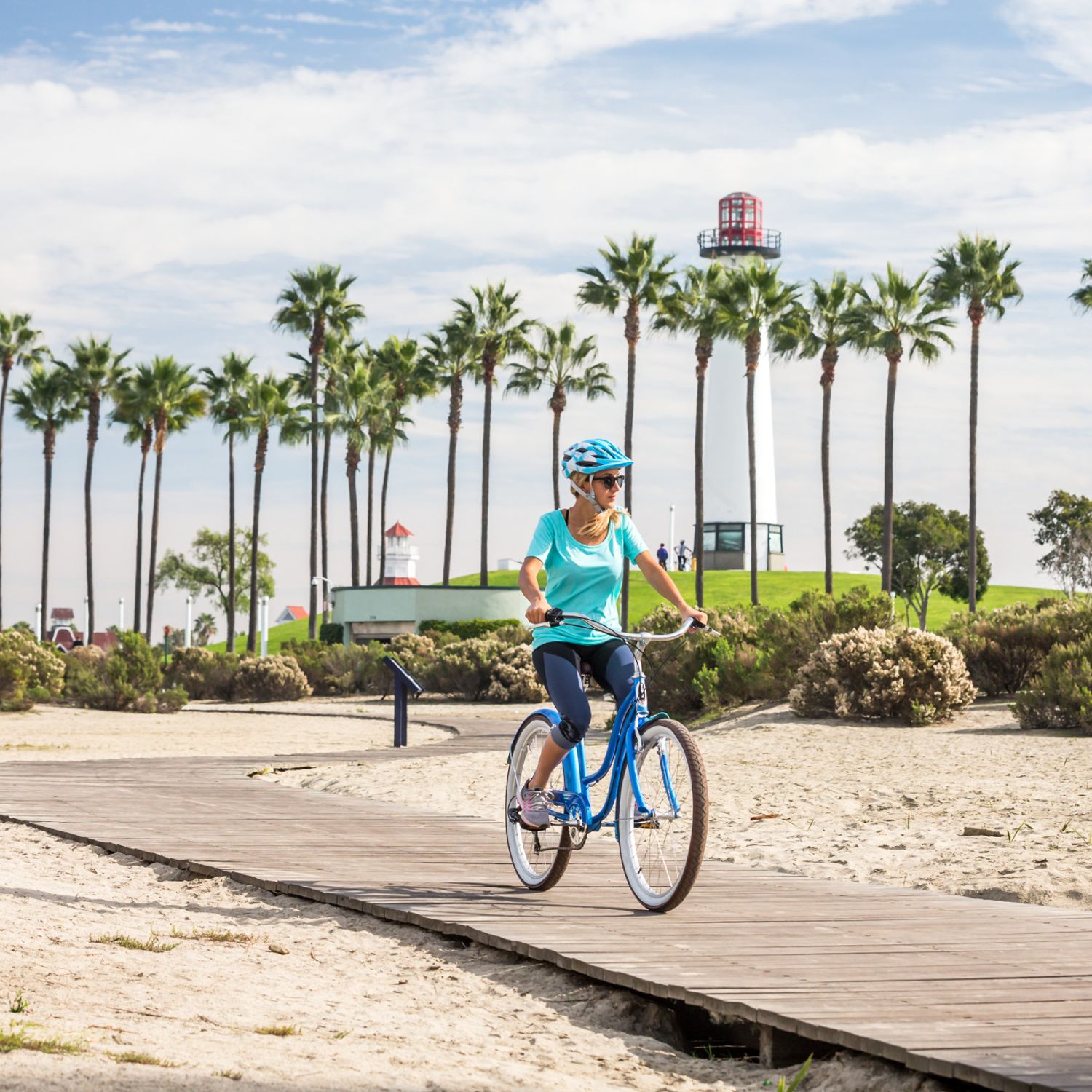 Get your perfect cruiser bike fit
While cruisers are the ideal comfort bike and many come in single sizes, it is important to make sure that your bike fits you properly for an even more enjoyable ride.
Find your Schwinn bike fit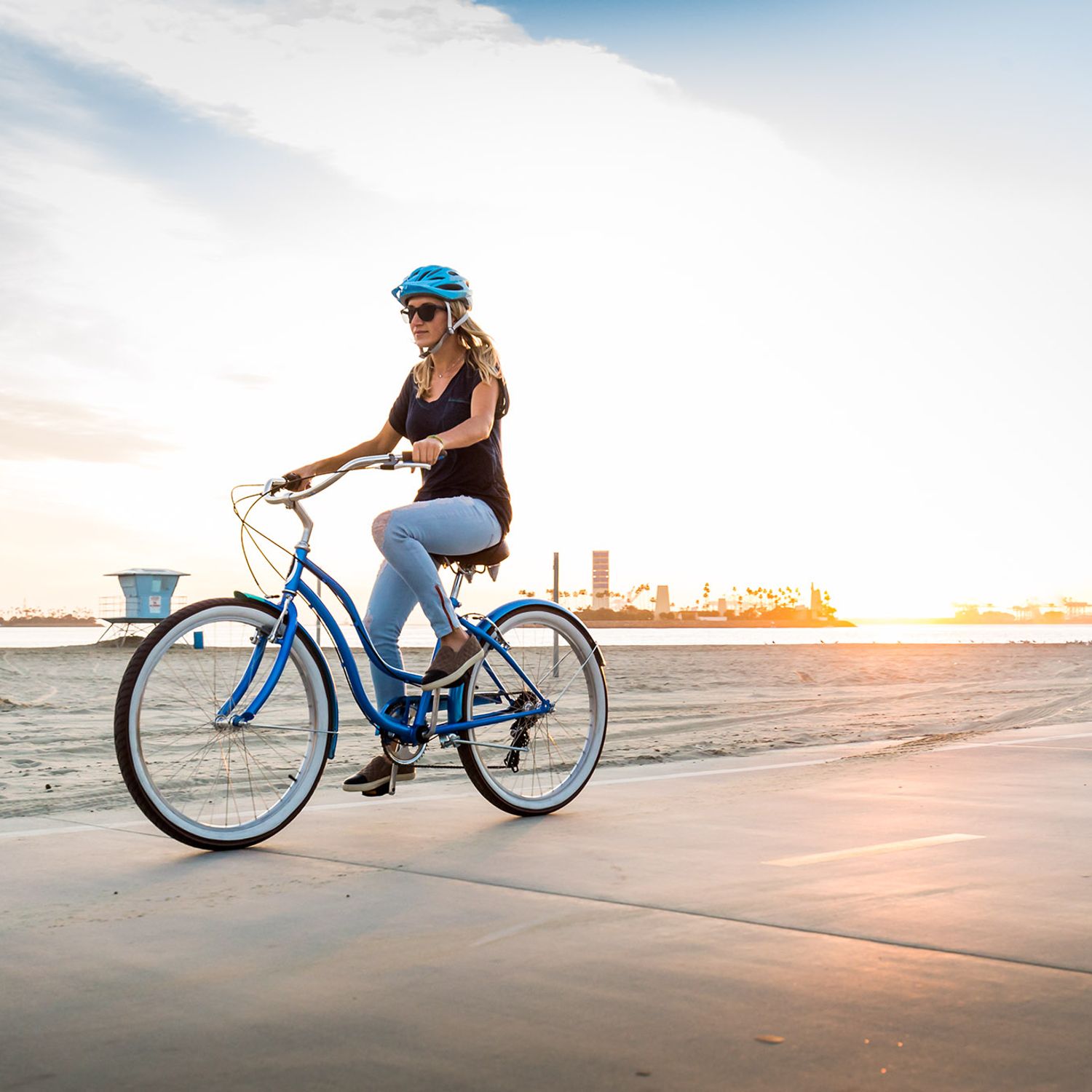 We have the accessories for your cruiser bike
Add accessories to make your Schwinn Cruiser even more fun.
Shop bicycle accessories
"With its lightweight, sturdy frame, roomy seat, and coaster brakes, this single-speed cruiser is a go-to for the beach and running errands."
- Ladies Home Journal
Still looking for your perfect ride?