Is a fitness hybrid bike right for you?
A fitness hybrid bike offers the best of both the mountain and road bike worlds. Like a road bike the hybrid is lightweight and has thinner 700c tires. Like a mountain bike, the seat style and handlebar position keep you riding in an upright position. With components from each category, the Schwinn Hybrid Bike emerged for riders who want both comfort and speed.
Shop Schwinn fitness hybrid bikes now
The lifestyle of a fitness hybrid bike rider
The Schwinn Hybrid is an ideal bike for the cyclist who wants a general-purpose bike that can handle multiple terrains and riding conditions. This bicycle is durable, comfortable and faster than an Urban or Comfort Hybrid bike, making it ideally suited for the beginning cyclist or commuters who want a more comfortable and faster fitness ride.
See our fitness hybrid bikes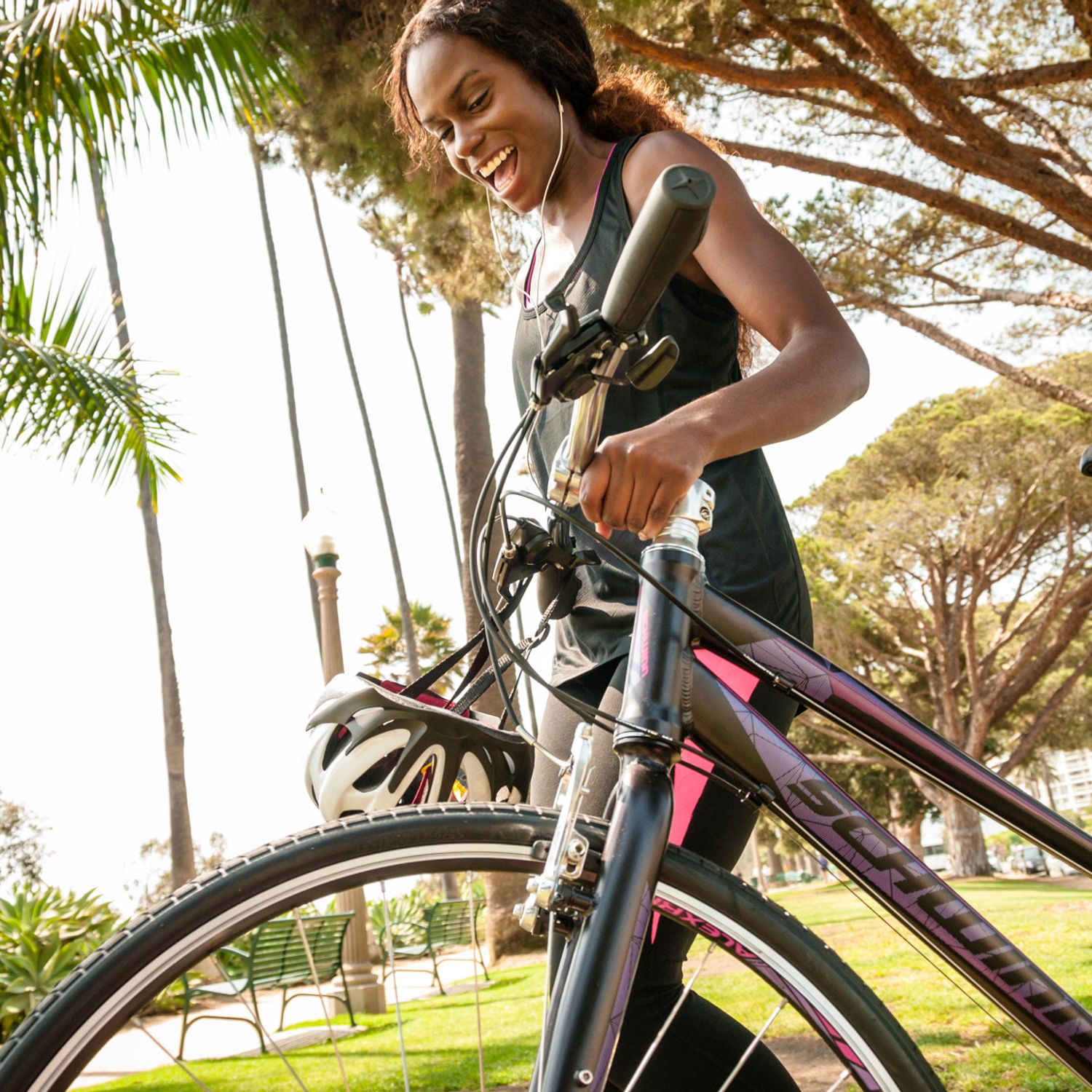 What makes a fitness hybrid bike?
A fitness hybrid bicycle typically has flat handlebars like the ones seen on a mountain bike. With a wider grip, these handlebars help hybrid riders feel like they have greater control of their bike.
The tires on a hybrid bike are one of the most recognizable ways in which the hybrid bike combines mountain and road bike components. These tires have more groves like a mountain bike, but tend to be skinnier, similar to a road bike.
Some hybrid bikes also include a front suspension fork to help smooth out the ride. Both rim and disc brakes are common in this category to add to the versatile attributes found in this bicycle style.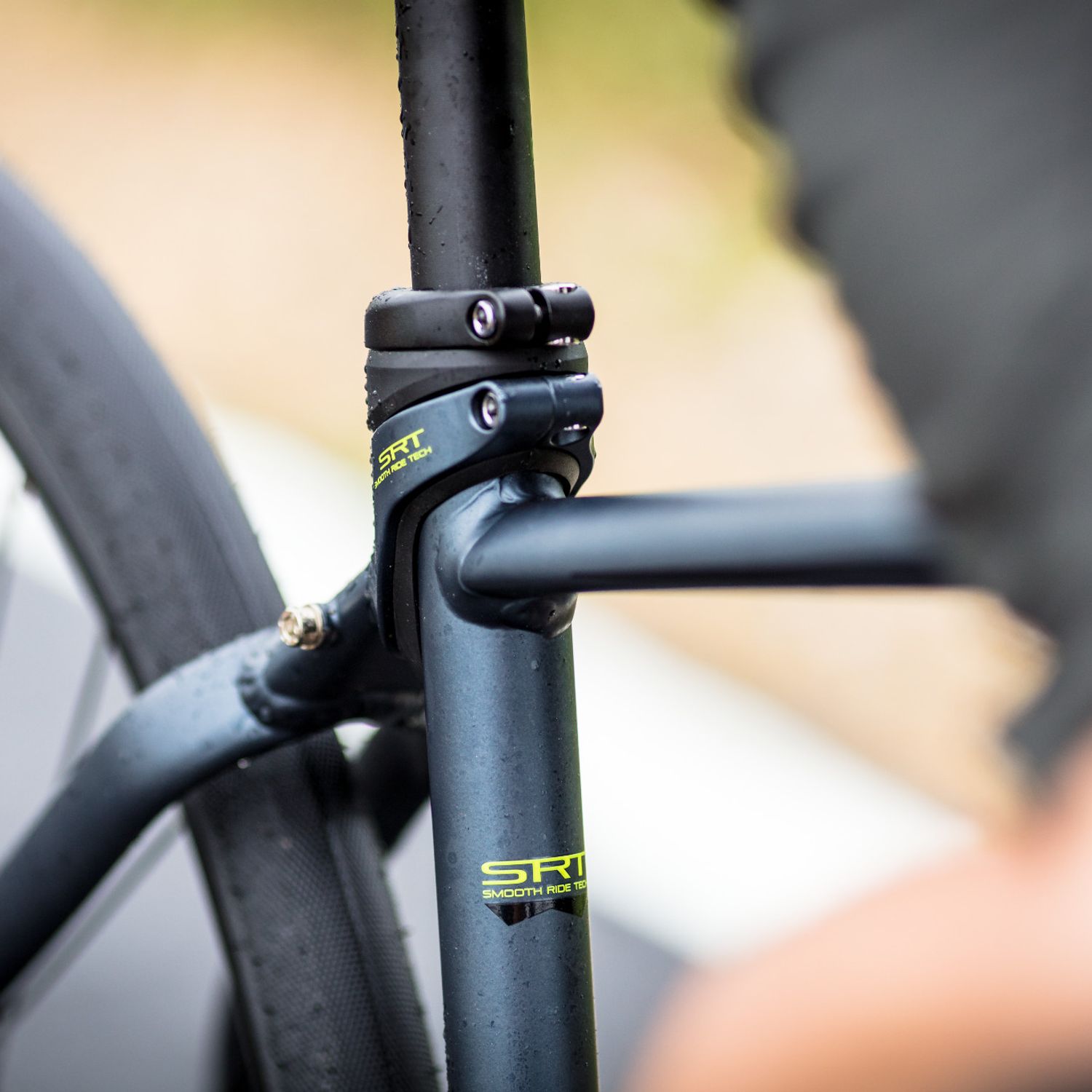 What's the fitness hybrid bike riding position?
Fitness hybrid bikes are designed to keep you riding a more upright position than that of a road bike, but still keeps you in a slightly more leaned in position for the optimal body geometry for fitness riding.
Find your Schwinn bike fit
Where can you ride your Schwinn fitness hybrid bike?
Fitness Hybrid bikes are the multi-tool of the bicycle family. Built to handle paved paths as well as unpaved, well-maintained trails, the Schwinn Hybrid bike offers the greatest variation in riding terrain. While it is best to let the mountain bikes handle the really gnarly mountain trails, a hybrid bike can be your ideal ride for paved paths, crushed limestone or smooth, dirt-packed scenic trails.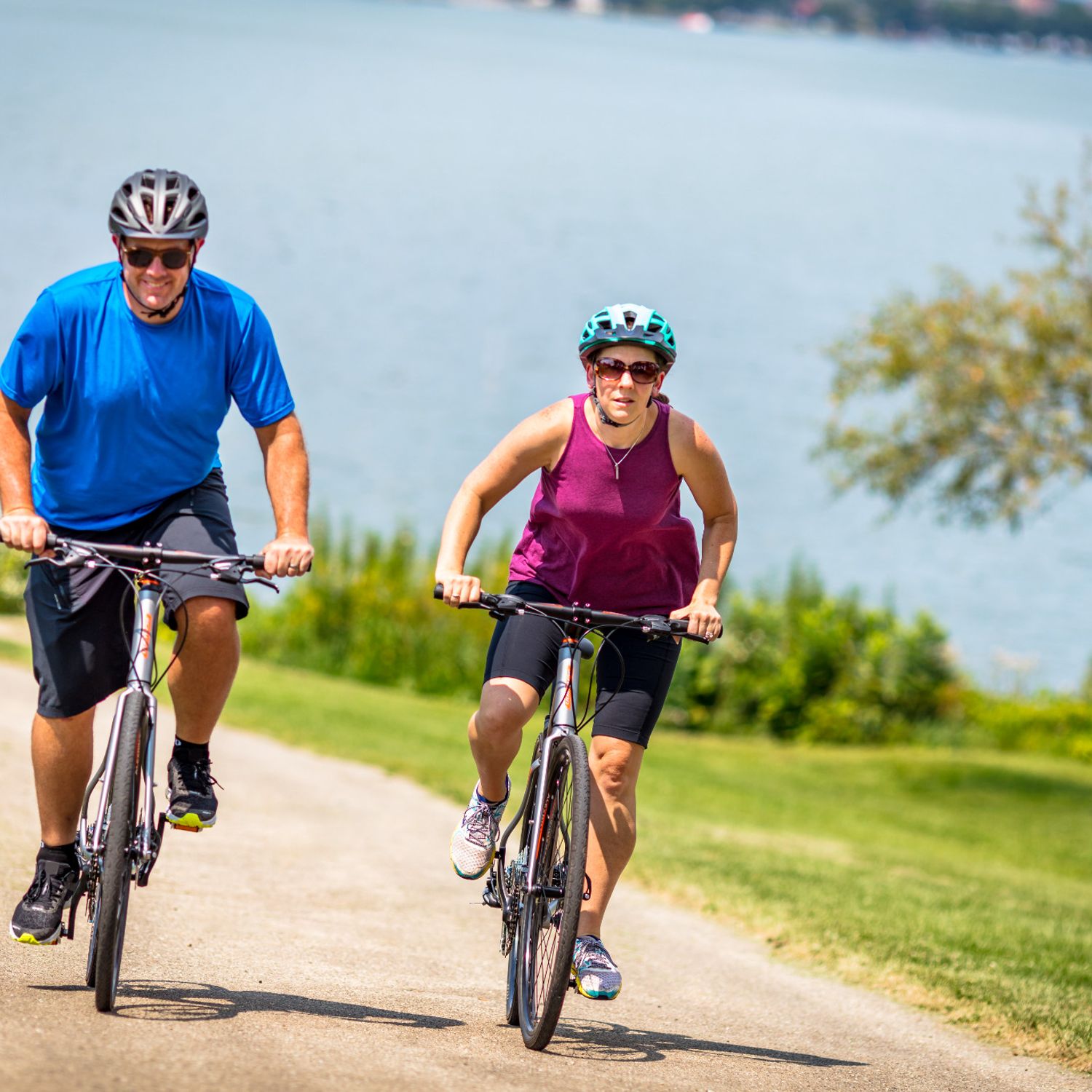 Get your perfect fitness hybrid bike fit
Sports Hybrid bikes are a great way to get out, stay active, and increase your fitness, but it is important to make sure that your bike fits you properly for an even more enjoyable ride.
Find your Schwinn bike fit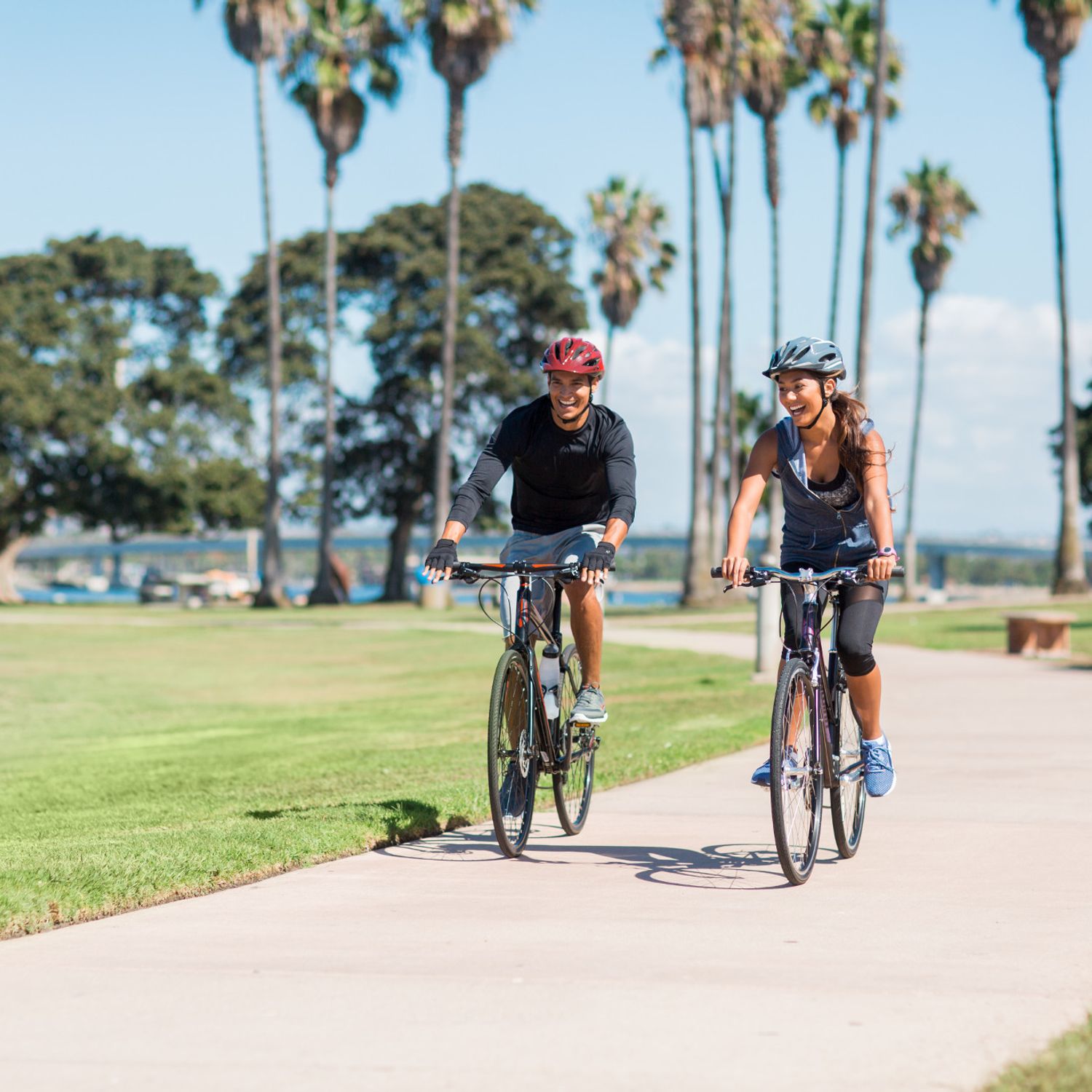 We have the accessories for your fitness hybrid bike
Get your Schwinn Hybrid ready to ride with some new accessories.
Shop bike accessories
"I love my Schwinn Super Sport! Living in the Twin Cities I bike around the lakes and nearby parks. It is so nice to have a bike that can easily handle my adventures! The bike isn't heavy, which makes it easy to carry up my stairs to my apartment, if I need to."
- Gabrielle Japke, consumer reviewer
Still looking for your perfect ride?