Is a mountain bike right for you?
If you are an "off-road" thrill seeking adventurer who wants to fly through the woods with your bicycle, the Schwinn mountain bike is your perfect companion. A mountain bike is designed to handle off-road cycling. With key components meant to take on rough, unpaved trails and ride easily over roots, rocks, branches, and logs.
Shop Schwinn mountain bikes now
The lifestyle of a mountain bike rider
A Schwinn Mountain Bike is an ideal bike for cyclists who are looking to ride their bicycle off-road and on rough terrain. This cyclist is looking for a more thrilling ride with plenty of twists and turns, and bumps in the road.
See our mountain bikes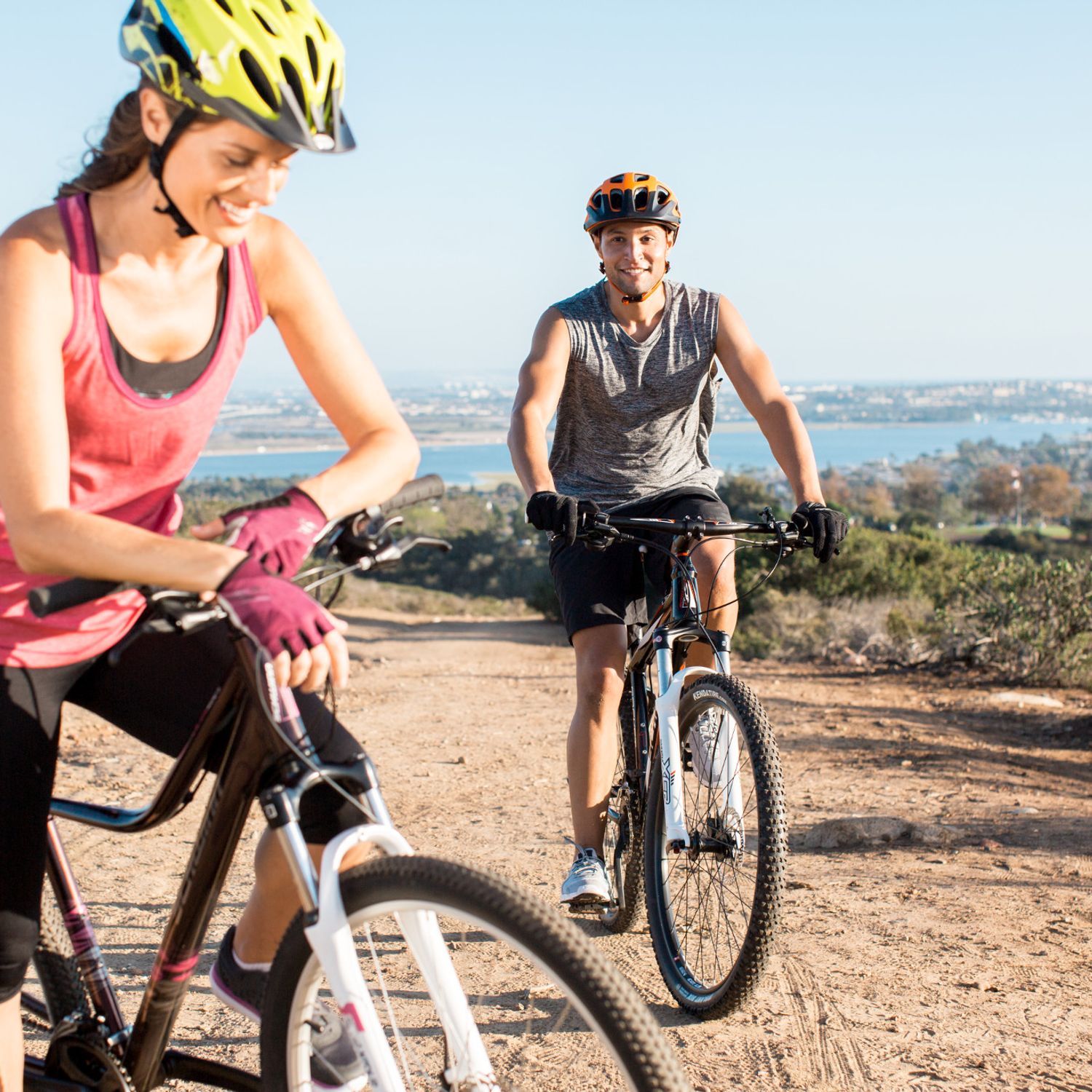 What makes a mountain bike?
Mountain bikes come with flat handlebars for a wider grip to provide riders with more control over their bike. The tires on a mountain bike come in a variety of sizes including 26", 27.5" and 29", all of which have their own unique benefits and all of which are grooved to better grip the trail.
Many mountain bikes also include a front suspension and/or rear suspension fork to help smooth out the ride. Disc brakes are extremely popular in this category as they allow sure stopping power, even on dusty, muddy, trails.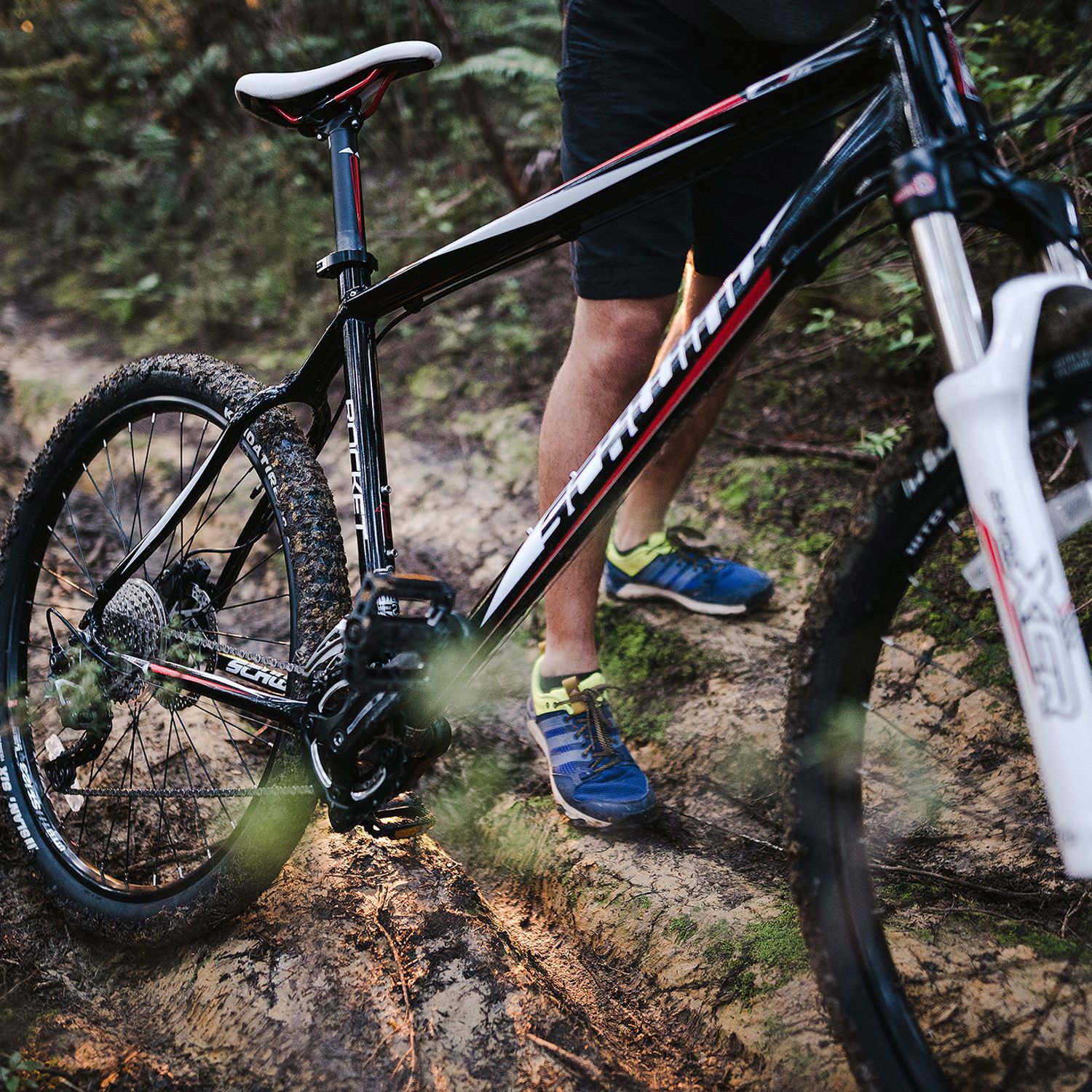 What's the mountain bike riding position?
Mountain bikes have a nearly upright riding position with a slight lean, and arms slightly bent which is ideal for maintaining control on rugged trails.
Find your Schwinn bike fit
Where can you ride your Schwinn mountain bike?
Mountain bikes are the perfect combination for rugged trails and handle rough terrain very well. Built to handle rocks, roots, and other gnarly bumps in the road, a Schwinn Mountain bike is at home off-road and not ideal for paved paths or road.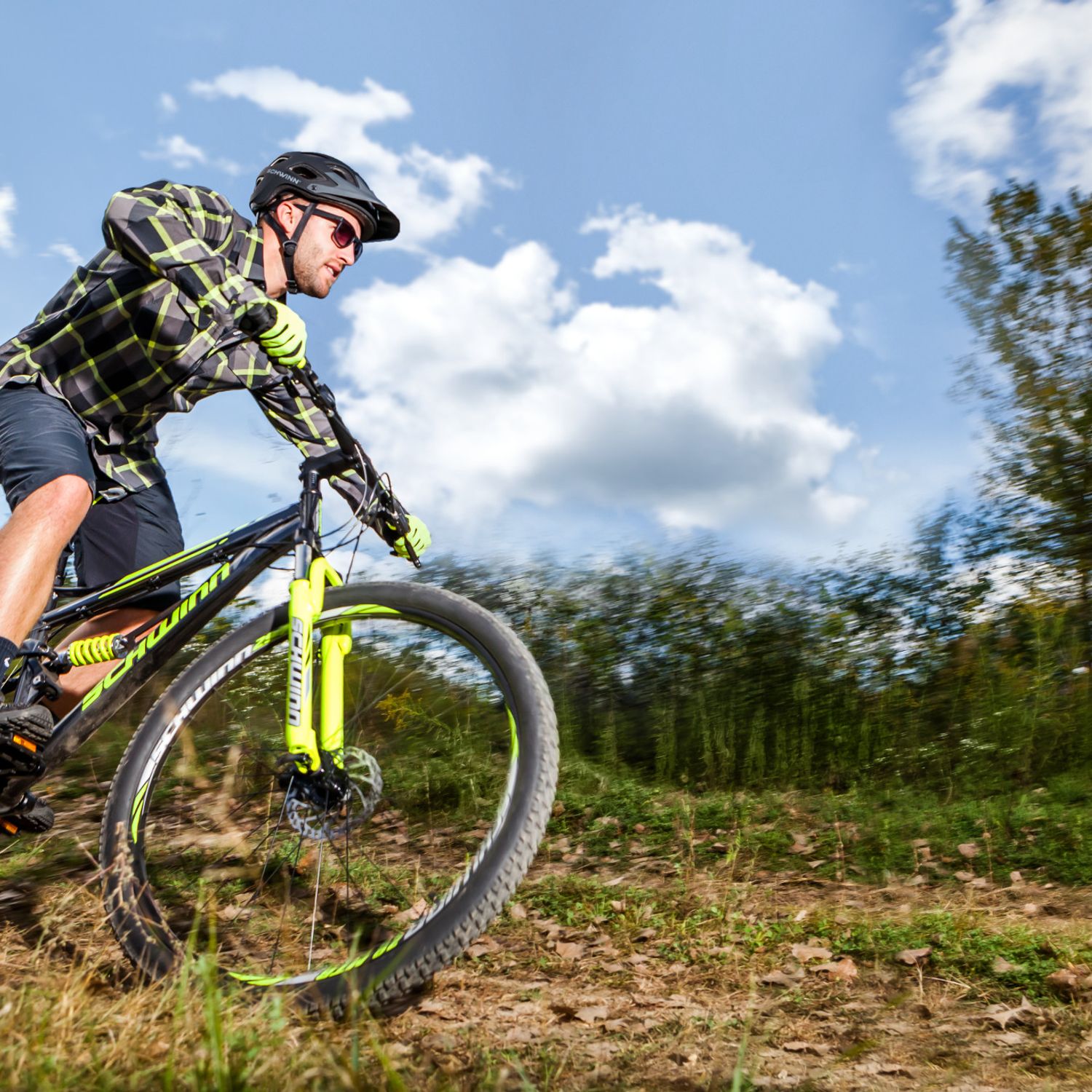 Get your perfect mountain bike fit
Mountain bikes are one of the best ways to explore your local parks and trails, but it is important to make sure that your bike fits you properly for an even more enjoyable ride.
Find your Schwinn bike fit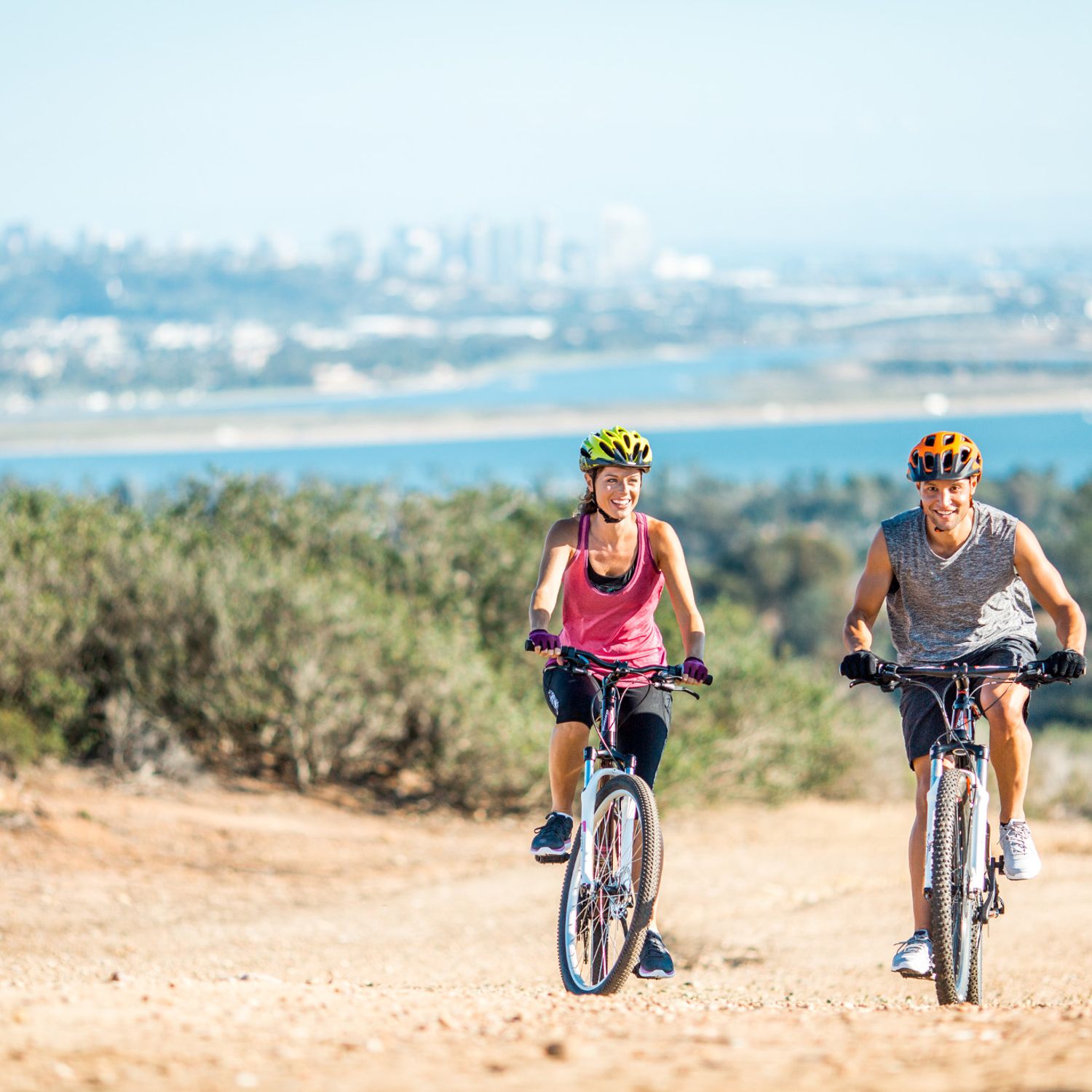 We have the accessories for your mountain bike
Find the right accessories for your next ride on the trails.
Shop bike accessories
"The Schwinn Sidewinder has 21-speed Shimano Revo twist shifters to ensure easy transitions and gear changes, while the Shimano rear derailleur can handle any trail you want to hit."
- Paige Flamm, blogger
Still looking for your perfect ride?