Is an urban bike right for you?
Urban bicycles are made for city riders and are often also called "commuters." While you can ride almost any bicycle in the city or on your commute, these bikes have some key features that make them ideal for all your city and commuting needs.
Shop Schwinn urban bikes now
The lifestyle of an urban bike rider
Schwinn Urban Bikes are ideal for the practical city dweller who wants to use their bike to get around the city quicker than they would by car. Functional, durable and stylish, this bicycle is ideal for a commute or for riding casually in urban areas.
See our urban bikes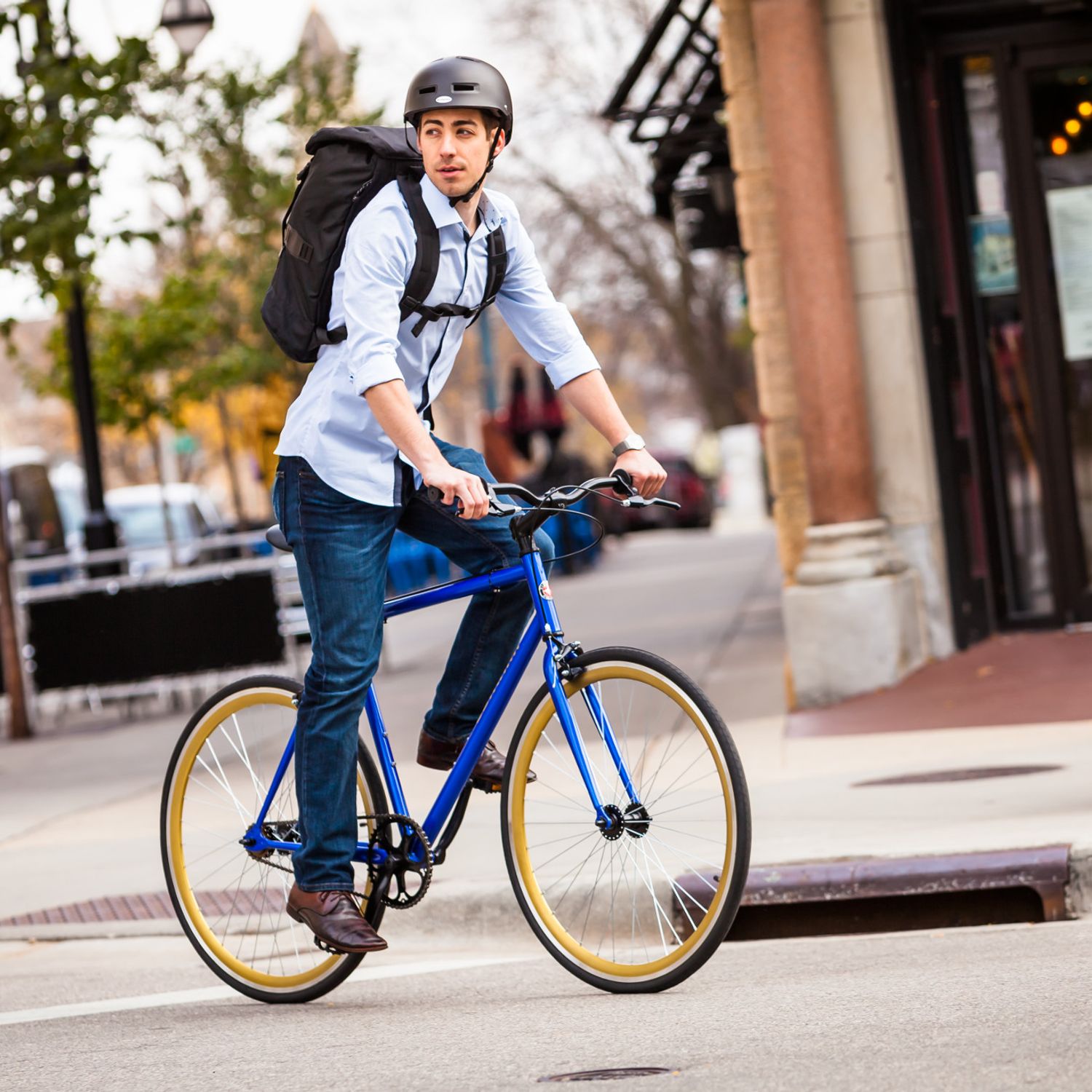 What makes an urban bike?
Urban bikes are truly designed with the city rider in mind. Typically, these models come with flat handlebars and simple or internal gearing to make them easy to maintain.
Perhaps the most telling part of an urban bicycle are the extra features that make protect the rider from city grime and allow them to carry everything they need. Fenders, chain guards, skirt guards, rear and front racks, and built in baskets are all designed to do just that.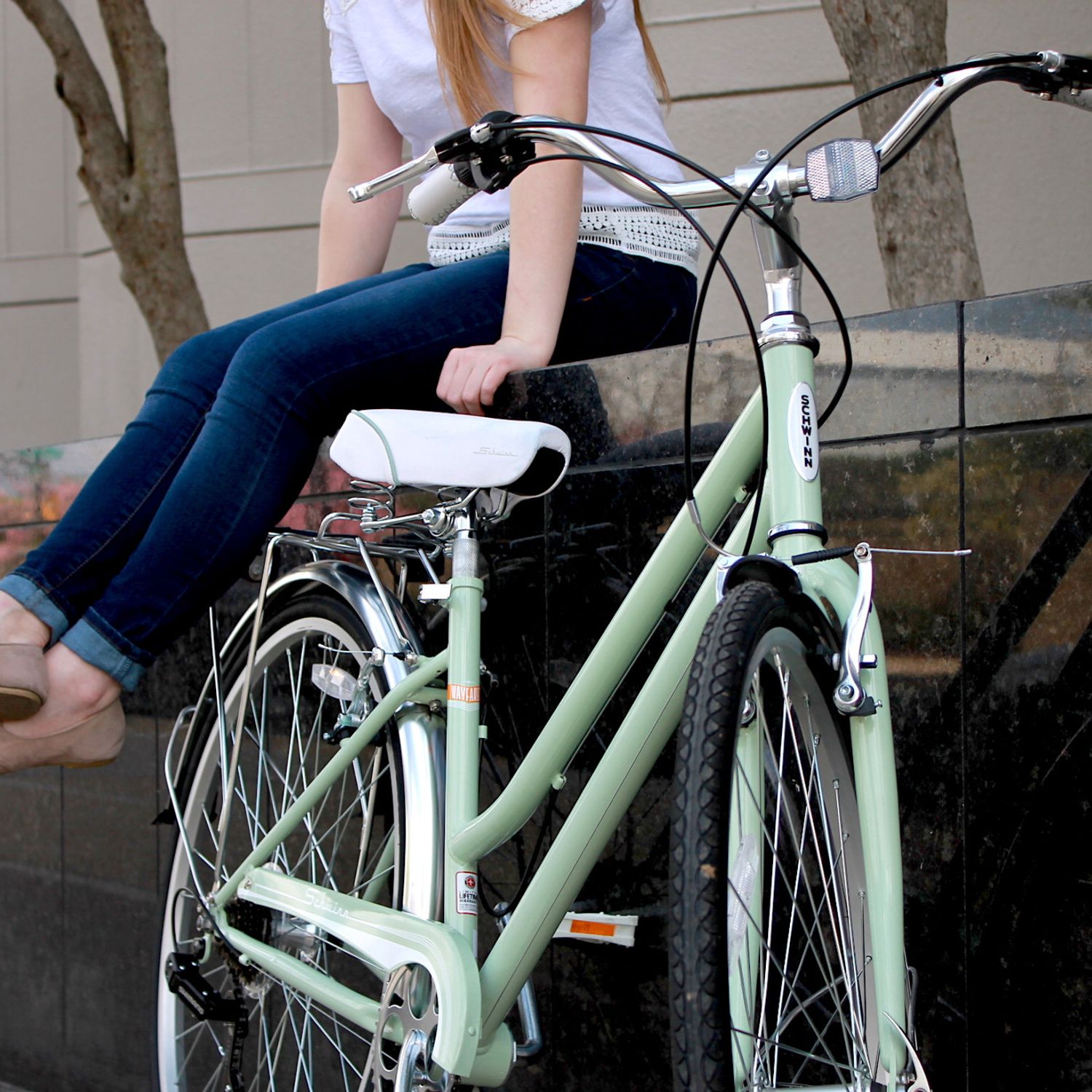 What's the urban bike riding position?
The Urban riding position keeps the rider seated upright and looking forward so that their eyes can be focused on the road ahead of them.
Find your Schwinn bike fit
Where can you ride your Schwinn urban bike?
Schwinn Urban bicycles are built to take on the city streets. Designed for ease of maintenance, and with accessories ideal for handling the dirt and grime of the city streets, this bike type is your ideal urban lifestyle companion.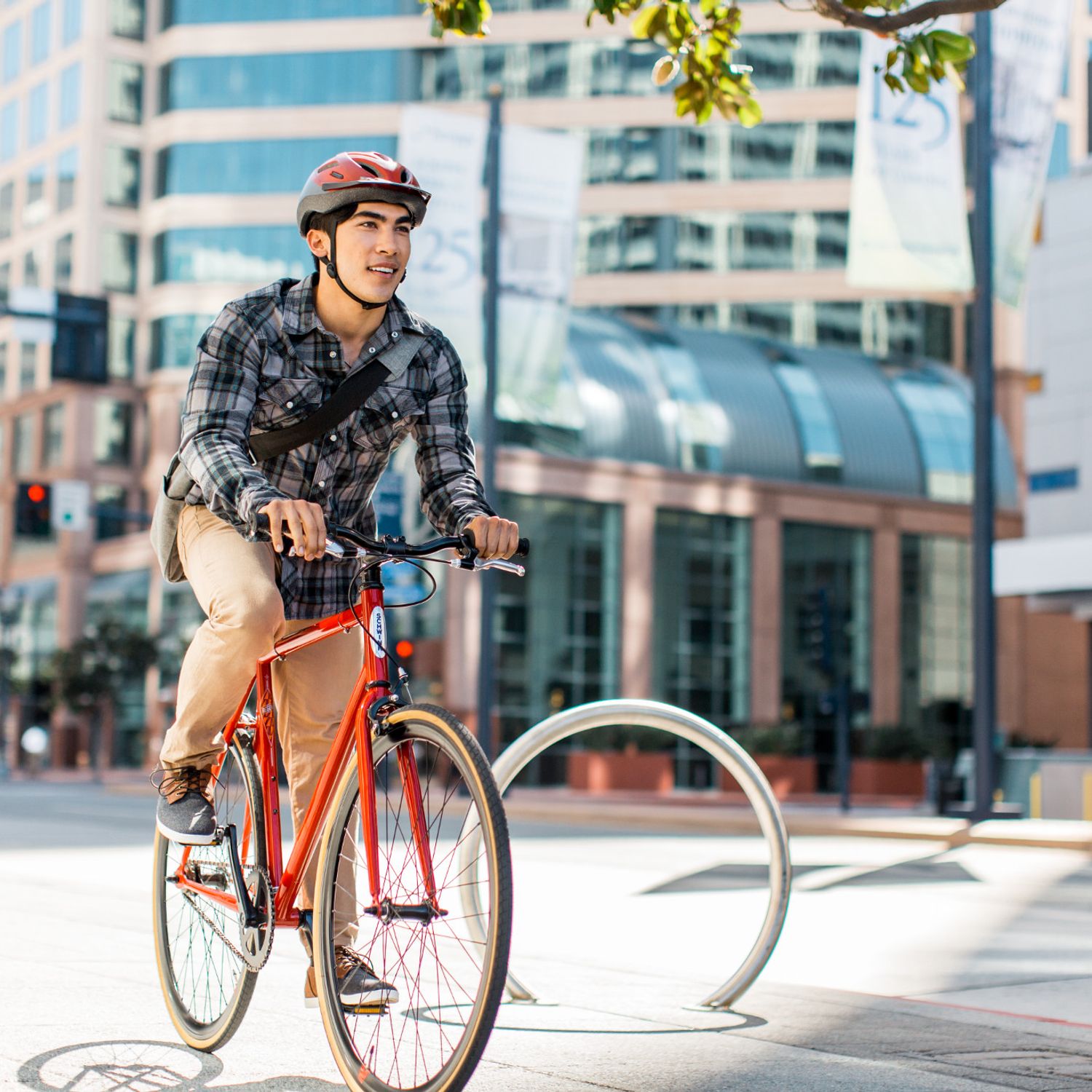 Get your perfect urban bike fit
Urban bikes are a great way commute to work or class and keep your city green, but it is important to make sure that your bike fits you properly for an even more enjoyable ride.
Find your Schwinn bike fit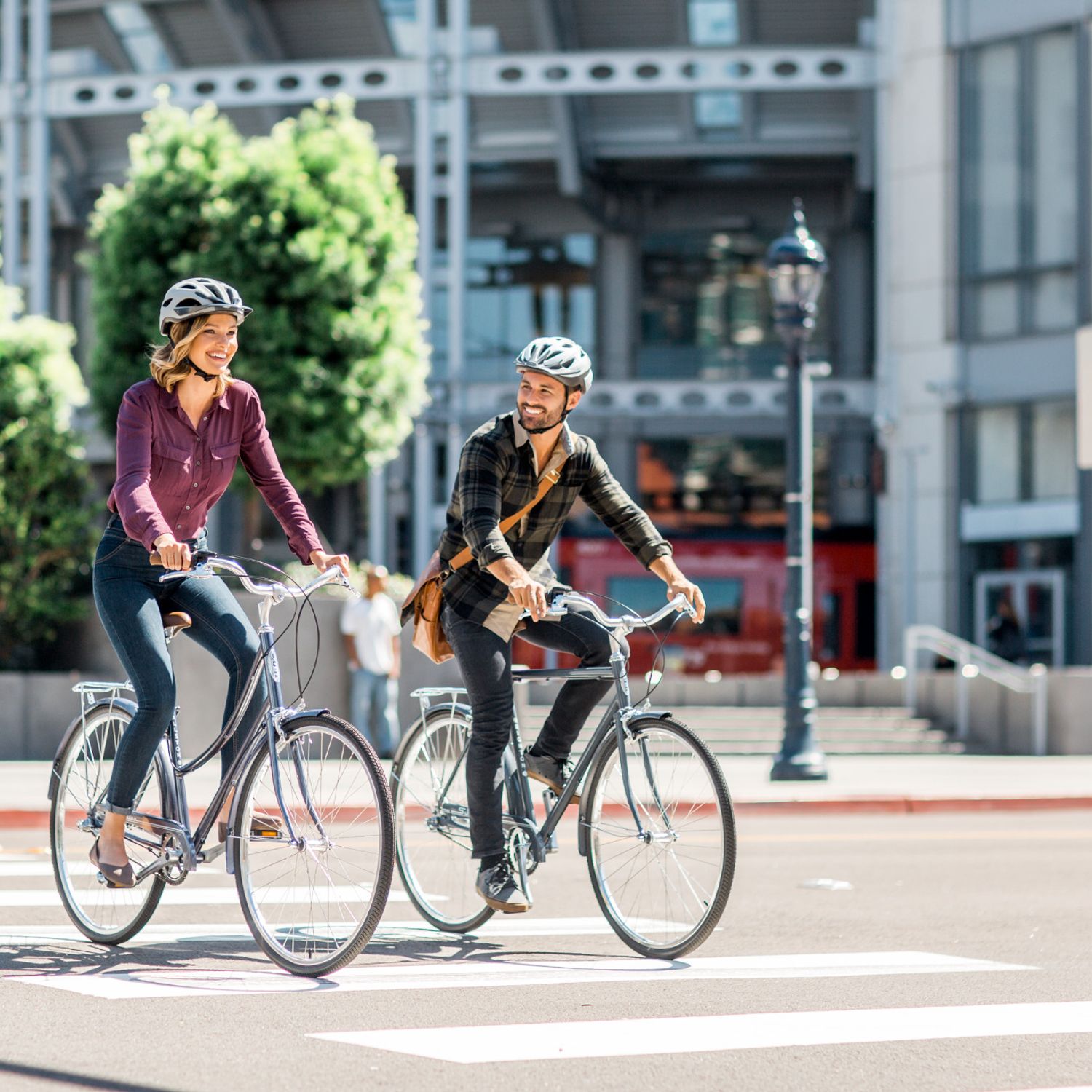 We have the accessories for your urban bike
Find the right accessories to enhance your morning commute on your Schwinn Urban bike.
Shop bike accessories
"I've been enjoying my Schwinn Traveler, it's comfortable and the ride is smooth. I'm obsessed with the gorgeous color, which seems to go with all of my outfits!"
- Jeannette Zinno, Schwinn Brand Ambassador
Still looking for your perfect ride?