CYCLING FOR ALL
I Am A Cyclist
I Am A Cyclist.
At Schwinn, the word cyclist is not intimidating, it's more human. Simply put, if you have a bike and ride, you are a CYCLIST.

#IAmACyclist celebrates and tells the stories of people who are EMPOWERING and INSPIRING all people to ride because cycling isn't for someone else. It's for ALL of us.
Anna Affias
Designer. Coach. Change Maker. Athlete. Cyclist.
Anna Affias wants to break barriers. After noticing how few women participated in criterium racing. Anna created the STKD Racing Squad to help empower women and challenge the status quo. Anna's team champions inclusivity and equality.
Mikah Meyer
Singer. Motivator. Adventurer. Advocate. Cyclist.
Mikah Meyer is creating outdoor safe spaces for the LGBTQ+ community. Mikah inspires all people to live beyond convention through his adventures and is the first person to experience all 419 U.S. National Park Service sites in a single journey.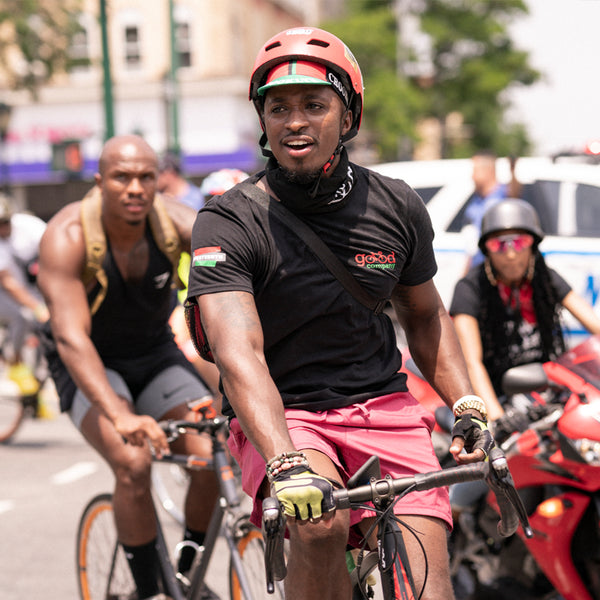 Drew Bennett
Advocate. Mentor. Entrepreneur. Community Builder. Cyclist.
Drew Bennett is building community through cycling. As the founder of Good Co. Bike Club, Drew is creating a positive, safe and inclusive environment for all riders of all levels while improving representation of the black community in cycling.
Are you a Cyclist?
Share your story with #IAmACyclist and tell us how you are empowering and inspiring people to ride!