Schwinn is a true American original.
In everything we make, say, and do, we're authentic, welcoming, honest, and bold. There's no ego or pretense here. We're all about giving everyone the freedom to get out and enjoy the ride. We do what's right AND we have fun.
All riders welcome.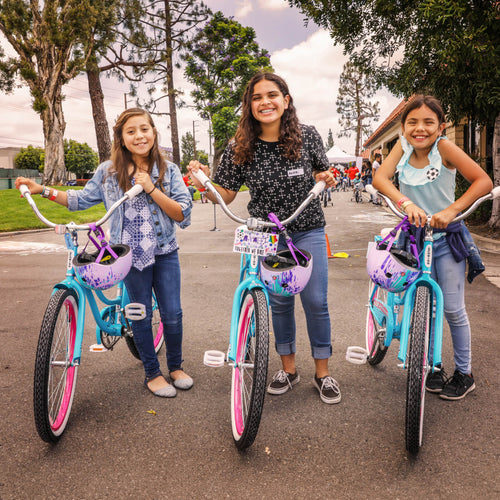 RIDING TOGETHER
Community & Partners
We're on a mission to bring people together, remove barriers, and lead new generations into a lifelong love of biking. Continue reading to learn more about the friends of Schwinn and what we're working on together to encourage cycling for all.
Learn More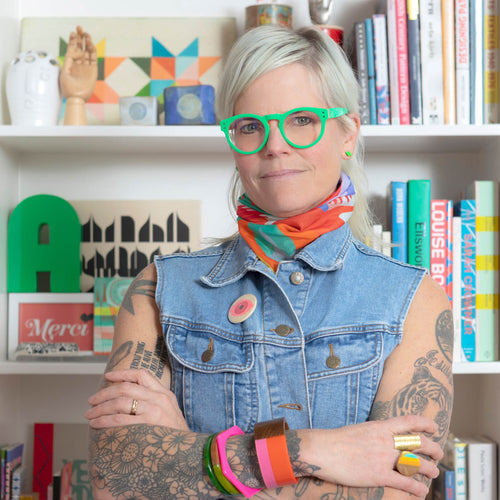 Ride With Pride
Pride Artist Series
In celebration of Pride 2022, Schwinn partnered with LGBTQ+ artists Lisa Congdon and Rae Senarighi to design one-of-a-kind Schwinn bicycles featuring their own expression of Pride. The bicycles were auctioned off with proceeds benefiting The Venture Out Project, a nonprofit organization that is focused on creating a safe space for the LGBTQ+ community to experience nature.
Learn More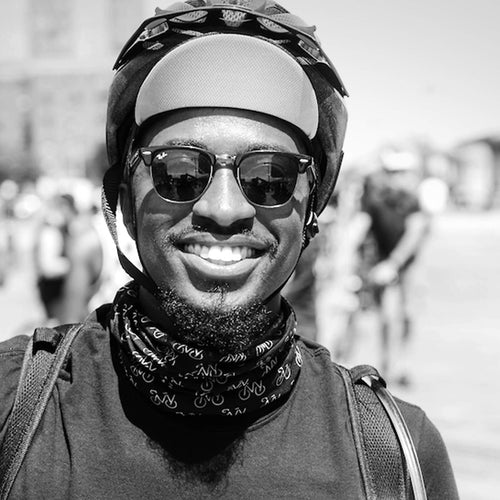 Rider Spotlight
I Am A Cyclist
At Schwinn, the word cyclist is not intimidating, it's more human. Simply put, if you have a bike and ride, you are a cyclist.

#IAmACyclist celebrates and tells the stories of people who are empowering and inspiring all people to ride because cycling isn't for someone else, it's for all of us.
Learn More
An American Icon
Schwinn is a true American original. From our humble beginning in 1895 to now, quality has been Schwinn's "North Star." This dedication has earned us a special place in riders' hearts -- and we're not done yet. We honor our heritage while looking forward to the next innovation, and the next adventure.
Explore our History

Join the Team. Every project, every meeting, every moment is an opportunity to create the perfect ride for millions of consumers around the world. Check out our available positions now!