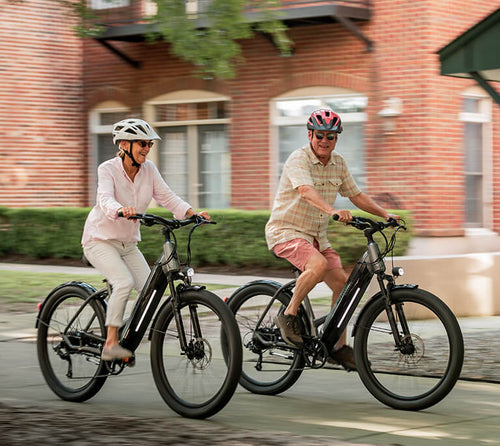 Electric
Power up your adventure and turn your everyday ride into something extraordinary with an electric bike. The Coston and Marshall include pedal assist, throttle, integrated lights, and more. Both are available in stand over and step-thru frame styles.
Control: Pedal Assist or Throttle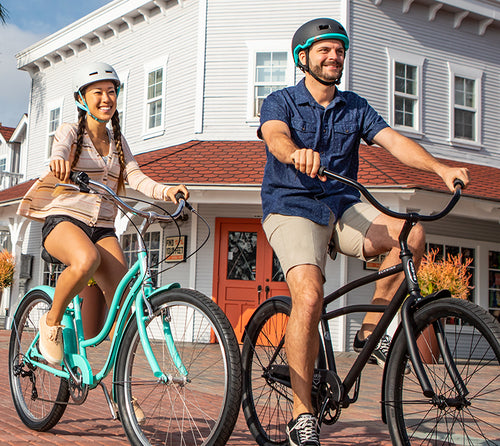 Cruiser
Around the block, on the boardwalk, or at the beach - you're always riding in style on a Schwinn cruiser. These vintage-inspired bikes feature padded seats and upright riding positions for extra comfort every time you ride.
Riding Position: Relaxed Upright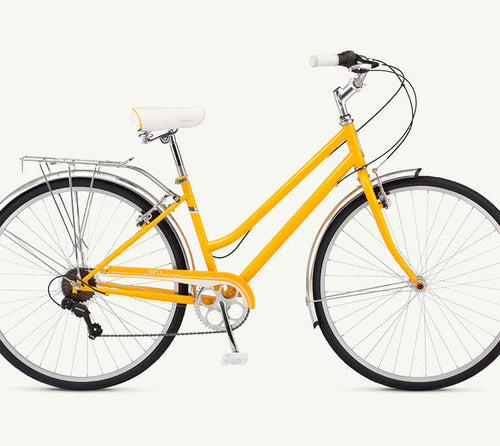 Hybrid
Change up your routine! Go on a ride around the neighborhood today, a bike path tomorrow, and that new trail on the weekend – a hybrid bike can do it all. Enjoy a sporty yet comfortable ride on or off road.
Best For: Pavement or light trails
Tire Type: Medium width, multi-use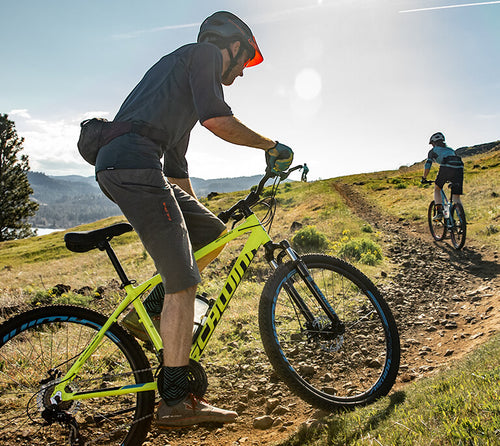 Mountain
From dirt paths through the park to rugged trails, these mountain bikes are built for exploring. Front or dual suspension lets you ride over rough terrain while mountain tires provide the grip and stability you're looking for.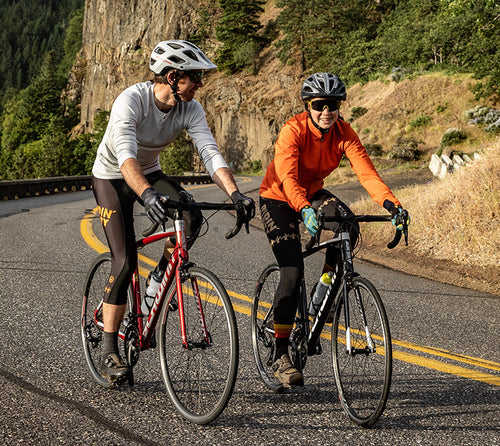 Road
Around town or across the country, these lightweight road bikes are designed for distance and speed. Perfect for the experienced fitness-minded rider who wants to push their limits and set a new personal best.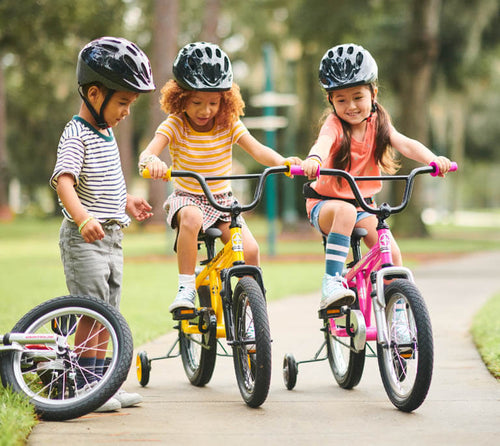 Kids
Riding a bike is a blast! Designed specifically for kids, these bikes are perfect for learning and having fun. They include great features like training wheels, baskets or number plates, fun graphics, bold colors, and more.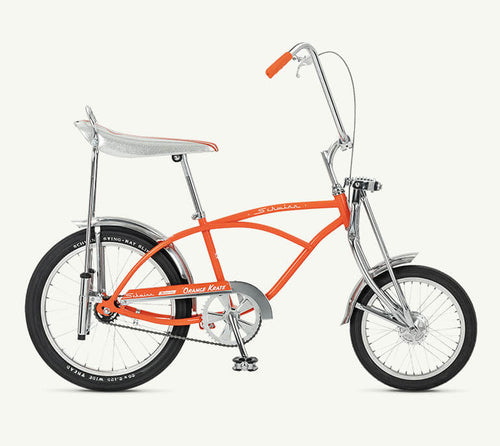 Classic
Iconic rides in unforgettable styles. Whether you're a Schwinn enthusiast or just love the look, you're welcome to join us in celebrating a legacy of fun and adventure while you discover what makes each of these bikes a true classic.